Funtom's Candy
Tumblr dedicated to Kuroshitsuji!!! You'll see "Beautiful" Manga images, Anime Screen caps & fanarts!!!
I can speak English, Spanish & a bit of Japanese.
Most images are scanned by myself.
Theme stylesheet by Anthagio, background & header image taken from Yana Toboso's Blog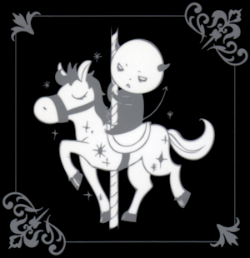 Toboso-sensei was born in January 24, 1984 in Warabi, Saitama Prefecture, Japan.
Rock Yanao is her pen name for drawing Yaoi Manga.
Works:
9th (2004) "Debut One-shot", Rust Blaster (2005) & Kuroshitsuji (2006)
Kuroshitsuji © Yana Toboso / SQUARE ENIX


Copy&paste the code to your page.